Maroon Foundation social initiative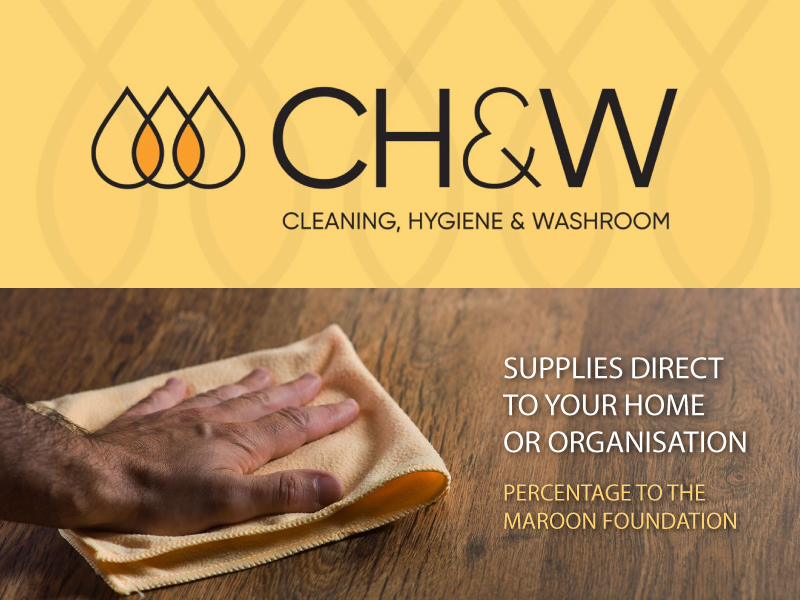 Below is something you may wish to consider for your home and/or office supplies. It would also help UC Rugby.

We have a new initiative in support of The Maroon Foundation.

Mark (Thommo) Thompson, National Business Development Manager for Pacific Hygiene has brought this opportunity to us. We sincerely thank Thommo.

Pacific Hygiene has set up a Social Initiative to provide support for organisations such as The Maroon Foundation. The initiative is called CHeW, standing for 'Cleaning, Hygiene & Washroom'.
How it works
Simply go to the specially set up website and make your purchases either for your personal use or your organisation (or both). A percentage of every purchase goes directly to The Maroon Foundation. It's that simple.
There are two paths that you can take; either
Click on the referral link which will link purchasers to the appropriate part of the CHeW website, or
Click on the website and then use the coupon of UCRFC at check out.
As a minimum, please do try it out once. If it works for you then keep using it. If it doesn't suit you then thanks for trying.
If you have any queries please do let me know.
Cheers
Ruzz Barr
Trustee, The Maroon Foundation
---